The Moat and Moat Sixth Form have seen some tremendous exam success across the board this week. Our first ever group of year 13 pupils at the Sixth Form have achieved 100% A-Level pass rate, something the school is extremely proud of, with it being their first official sitting of A-level exams since launched in September 2020. Our year 12 students have also achieved a 100% pass rate for their EPQ projects in the run-up to sitting their A-Levels next year. Steve Proctor, Head of Sixth Form says "I'm extremely proud of all of our students who have shown maturity and resilience during this difficult time".
The Moat School Year 11 pupils have also achieved fantastic results this exam year, pupils have gained an 84% pass rate of a 4 or above in their GCSEs. There was an impressive 89% pass rate in English, a statistic that shows incredible work from pupils and teachers across the board for a dyslexia specialist institution.
The pupils managed a 100% pass rate in History, Geography, Art, Design Technology and Photography. The Moat School pupils achieved outstanding results in the BTECs and Technical Awards. There was a 100% pass rate across Performing Arts, Digital Media, Business Studies and Childcare.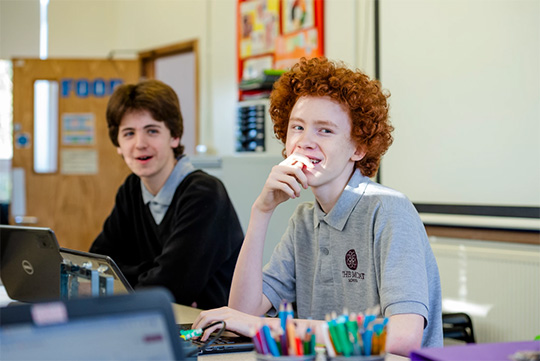 All our pupils across The Moat have shown incredible determination, resilience and enthusiasm these past 18 months, and we are beyond proud this has been displayed in some incredible results for them. Koen Claeys, Headmaster at The Moat School, says "Our teaching and therapy staff have also gone above and beyond, as they often do, to show their support for learners here at The Moat and this is what makes each and every year so worthwhile for all involved."